I placed the below comment in [
this Opednews.com article
], cut and pasted below my comment:
I looked up the bios of a judiciary committee legislators. The majority of the voting block are lawyers who make money networking with other lawyers and by pandering to the judicial branch and to judges. These people belong to secretive religious societies who are throwing millions, if not billions, of dollars in not so benign directions. [

This is the post

] where I dumped all the bios.





[

This man

] from New Canaan, Connecticut, is a former major network executive, probably paid in the high hundred thousands, to over a million a year in pay. He has been photographed with the who is who, he has the scary, real inside scoop on what happened in the 2000 US presidential election. He had a front row seat to what is to me, election rigging by insiders "media pool groups". A special room of insiders releases news and polling predicting results to all the networks. [

This man

] had police armed with shotguns come to his house to arrest him because he is questioning the legitimacy of the US court system. One police officer ran down another police officer with his cruiser in Mike's drive way, oops! Contact elected officials about real issues, get profiled.





I took pictures of life of the 99% and where more are going to live like they do [

here

].





-stevengerickson At yahoo dot Com
-
The Money Masters Are Living in Fear
Most people in the United States have long suspected that a "shadow government" exists and that the real power in the country resides in that dark location, not in our elected government. The citizens instinctively know that our elected officials are really nothing more than the hired servants of the money masters and are beholden to them if they wish to retain their positions of power. A quick look at the curtain which they hide behind reveals one shadowy organization that represents the interests of these money masters, the International Swaps and Derivatives Association also known as ISDA.

-

"Whoever controls the volume of money in our country is absolute master of all industry and commerce…and when you realize that the entire system is very easily controlled, one way or another, by few powerful men at the top, you will not have to be told how periods of inflation and depression originate." – President James Garfield, 2 weeks before his assassination.
Most people in the United States have long suspected that a "shadow government" exists and that the real power in the country resides in that dark location, not in our elected government. The citizens instinctly know that our elected officials are really nothing more than the hired servants of the money masters and are beholden to them if they wish to retain their positions of power.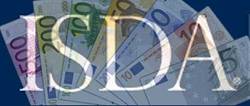 A quick look at the curtain which they hide behind reveals one shadowy organization that represents the interests of these money masters, the International Swaps and Derivatives Association also known as ISDA. The officers and directors of this organization include some of the largest hedge funds and most of the major banks in the world including the largest banks in the United States. One of the purposes of the ISDA is determine if a "credit event" is actually a default. If a "credit event" is declared to be a default, then Credit Default Swap (CDS) contracts come into play.
Most people have heard of Credit Default Swaps and derivatives, but are not quite sure of what they really are. Before I can continue with this article, I will present a short description of these two financial instruments. Please bear with me on this as things will get interesting shortly.
Credit Default Swaps (CDS) can be generally considered to be insurance policies issued by banks (sellers) and taken out by investors (buyers) to protect against failure among their investments. The problem with them is that while insurance companies are regulated to make sure that the companies have the ability to pay their claims, the CDS issued by the bankers are largely unregulated.
Derivatives are financial instrument whose value is based on the value of another financial instrument. If one looked at a football team: it owns the stadium, has contracts with players, has advertising rights, has television contracts etc. Each one of these is an economic entity capable of generating income. Derivatives could be considered the bets that people place on these teams. (Credit Default Swaps are a form of derivatives).
So what do derivatives and Credit Default Swaps have to do with all this, how do they affect people on the street, and why are the money masters so concerned about them?
Take a look at the following table in a report created by the Bank of International Settlements.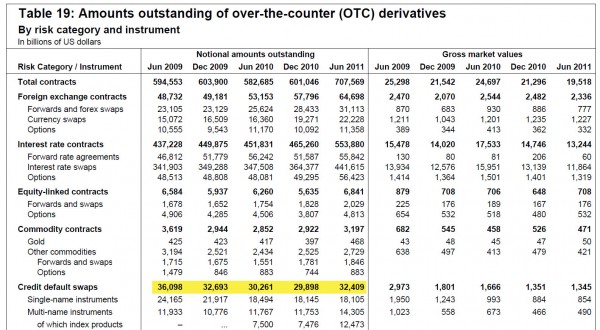 Source: Bank for International Settlements
If you look at the highlighted area, you will see that the total value of Credit Default Swaps for 2011 is a staggering $32,409 BILLION dollars! That is $32 TRILLION, with a "T"! To put this into perspective the gross domestic product (GDP) of the United States in 2010 — the total value of all the goods and services generated in the entire country that year — was $14.6 trillion. The amount of credit default swaps held by the banks dwarfs the entire economic output of the United States. There is no way in hell that these banks could ever pay even a small fraction of these claims. The TOTAL amounts of derivatives is a staggering $707 TRILLION plus a measly few hundred billion more. This entire system is a house of cards just waiting for a single card to fall. There is not enough money on this planet to cover these contracts.
A report by the Comptroller of the Currency has the nation's five largest banks — JPMorgan Chase, Citigroup, Bank of America, HSBC, and Goldman Sachs — holding nearly 95 percent of the industry's total exposure to derivatives contracts. This means the 5 largest banks are on the hook for over $30,000 billion for just the CDS they issued.
This is where it starts to get interesting.
Remember earlier in this article I stated that one of the purposes of the ISDA is to determine if a "credit event" is actually a default? If a "credit event" is declared to be a default, then Credit Default Swap (CDS) contracts come into play. Think about this, the very same banks that would have to pay the claims by those who bought these contracts, are in the position of determining if a "credit event" is really a default. All the banks have to do is to NOT declare any default and they do not have to pay! If they did have to pay, and then the house of cards would collapse. The big banks would immediately be insolvent and the money masters live in fear of this.
This lack of a declared default by the ISDA is exactly what brought down MF Global which was speculating heavily on European bonds. What ultimately happened was that an agreement was reached in Europe that that investors would have to take a write-down of 50% on Greek Bond debt. Now MF Global was leveraged anywhere from 40 to 1, to 80 to 1 depending on whose figures you believe. Let's assume that MF Global was leveraged 40 to 1, this means that they could not even absorb a small 3% loss, so when the "haircut" of 50% was agreed to, MF Global was finished. It tried to stem its losses by criminally dipping into segregated client accounts, and we all know how that ended with clients losing their money.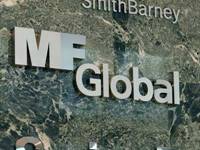 MF Global may well be just the tip of the iceberg on what still awaits us.
However, MF Global thought that they had risk-free speculation because they had bought these CDS from these big banks to protect themselves in case their bets on European Debt went bad. MF Global should have been protected by its CDS, but since the ISDA would not declare the Greek "credit event" to be a default, MF Global could not cover its losses, causing its collapse.
Think about this for a minute, if you or I paid 50% of our mortgage payment, this would certainly be declared a default. However, in the Greek bond write-down the ISDA did not declare it a default. What you essentially have here is a situation where the banks controlling the ISDA and are essentially determining their own fate.
Now with the talk in Europe being that investors may have to take a write down of 70% on some European debt, will that be declared a default? I doubt it, again because that would drive the 5 biggest banks in the United States into insolvency. The problem becomes, at what point does the ISDA declare a default? At 70%, at 80% , or at 100% if Greece or another country just walk away from their debt? Once a default is declared by the ISDA, the banks are done, and the money masters know this! The conflict of interest in this situation is clear. These banks got to write the insurance , get paid the premiums and yet they have total control over whether they will have to pay.
The money made by selling these derivatives is directly responsible for the huge profits and bonuses we now see on Wall Street. The money masters have reaped obscene profits from this scheme, but now they live in fear that it will all unravel and the gravy train will end. What these banks have done is to leverage the system to such an extreme, that the entire house of cards is threatened by a small country of only 11 million people. Greece could bring the entire world economy down. If a default was declared, the resulting payouts would start a chain reaction that would cause widespread worldwide bank failures making the Lehman collapse look small by comparison.
The ability of these large banks to not pay on the Credit Default Swaps that they wrote, sold and profited from is a travesty. What will happen once other countries like Italy, Spain, and France have bond write downs? This criminal abrogation of contracts exposes something much bigger, the unregulated shadow banking system of derivatives. The Dodd-Frank bill that people thought would regulate the finance industry does little to address the problems of derivatives, largely due to the money masters' lobbyists that influenced the bought politicians to not put limits on the gravy train. We have a system where: laws are written by the servants of the money masters, the regulators are appointed by these same servants, CDS policies were written by the money masters, premiums were paid to the money masters, fees were taken by the money masters , but no payouts will be permitted by the money masters. Do not expect the paid politicians or regulators to do anything about this.
These titans of Wall Street do not answer to any government or to the public. They have set us all up for a second financial crisis far worse than in 2008. These money masters are humanity's worst enemy. This is another example of a paper game they have created to enrich themselves, but puts the entire world at risk.
Well, these Masters of the World will be having a themselves a get-together to plan the future of their world.
*The ISDA 27th Annual General Meeting will be held on April 30-May 2, 2012 in Chicago.
*This will be followed by the G8 summit meeting in Chicago on May 19 and May 20.
*Then this will be followed by the NATO summit in Chicago on May 20 and May 21.
During 9-11, it was said that our security services failed to connect the dots. However, here we have a situation where if you analyze this carefully, it is easy to connect the dots.
There is a reason that the ISDA meetings are held first. The G8 and NATO events are the window dressing for public consumption. The real decisions will be made by the money masters so their meeting needed to be held first. At this meeting, the money masters will develop their marching orders for their puppets, the paid servants who are the political leaders who will be in attendance at the G8 conference.
These puppets at the G8 Conference will then create the marching orders for the militaries that they control. However, all the "big picture" planning will have been developed at the ISDA meetings. The money masters live in fear of an economic collapse that they have brought about and they may have need of a military adventure to distract the masses from their crimes. Of course the paid servants will go along with this plan because they do not want to do anything that would change their positions of power. Watch for signs of a bogeyman country orchestrated by the mass media to whip up frenzy in support of war, or possibly even a false flag attack. This media campaign will be another symptom of the fear of the money masters.
The militaries will do what they always do and will blindly follow their orders. The NATO meeting will be used to develop the planning for the execution of the orders developed by the money masters.
With the continued austerity being imposed on the world by these bankers and their agencies such as the IMF, World Bank, and their hired servants our political leaders, a meeting of so many tools in one location is a natural magnet for protestors who are tired of the corruption and greed in the system. The demonstrators will be targeting the puppeteers, not just the puppets.
It is not difficult to imagine that the money masters do not want any of these meetings to be disrupted and that plans have already been made for an overwhelming police presence. There have already been reports of joint military exercises between the Los Angeles police and the military. You can count on the fact that the 1st Amendment will sustain "collateral damage".
Chris Hedges, a Pulitzer prize winning journalist, has speculated that since the NDAA was opposed by the agencies in the national security establishment including the FBI, NSA, that what might be driving these military exercises is the fear that the bankers do not trust the police to protect them if things turn south.
"And I think, without question, the corporate elites understand that things, certainly economically, are about to get much worse. I think they're worried about the Occupy movement expanding. And I think that, in the end—and this is a supposition—they don't trust the police to protect them, and they want to be able to call in the Army." – Chris Hedges
It is no mistake that Chicago was chosen for the site of these meetings. The powers that be know that the police will meet the protests with violence, but in Illinois, it is illegal to record the police. So the documentation of violence perpetrated in the protection of the interests of the money masters will be significantly reduced. The choice of Chicago for the site of these meetings is another example of the fear of the money masters.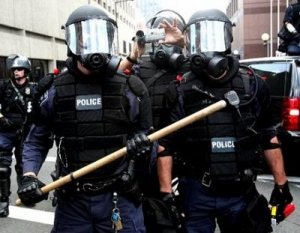 The number and behavior of law enforcement as well as the myriad of other security agencies that will be present during these Chicago meetings will certainly be an indicator of the level of fear that the money masters are feeling as the world they have created on a foundation of theft, fraud, leverage and debt crumbles around them.
The Occupy Movement has been shining a light into the dark recesses that these money masters inhabit. The movement represents a real threat to their privileged positions as the public becomes more and more aware of the fraud and greed perpetrated by them, as they continue to extract even more money from the public. The money masters had their paid servants, the politicians evict the Occupiers from their parks in most cities across the United States. Another example of the fear the money masters have.
But…..
These money masters know now that all they accomplished was to scatter the movement which ultimately only strengthened it even more. The message is now quietly spreading to college campuses and to communities where foreclosures are being fought (further threatening the bottom lines of these same bankers). Every time that the hired politicians send their enforcers, the police to violently repress the movement, the movement grows in strength.
The money masters live in fear that they will not escape the blame for creating the next economic crisis as conditions continue to worsen. The money masters know that nothing has changed since the 2008 collapse and that the number of derivatives has actually grown since then (see chart). You would think that the bankers would have learned their lesson, instead with their myopic focus on their own wealth and greed the derivatives grew to significantly higher levels. These money masters now live in fear of the repercussions of these actions.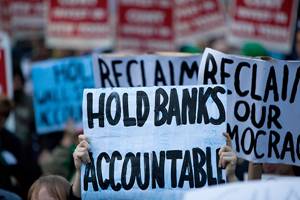 Eventually even the police will realize that their pensions are being raided by these money masters. The money masters have been manipulating their politician puppets to enact "pension reforms" that hide their theft in the name of "necessary cutbacks". The money masters live in fear that ultimately even the police will refuse to protect their interests.
The money masters live in fear that the Occupy Movement will awaken the country from its deep sleep, and that the wrath of the people will turn against these sociopaths who have so manipulated the system in order to enrich themselves with no regard for anyone else. They may have their psychological and physical bunkers to hide in, but the very fact that they need these bunkers, shows their fear.
For more articles by many authors on economic, social, justice, media, and community issues:http://www.endtheillusion.org
By Rudy Avizius
http://www.endtheillusion.org/
Email: rudy@endtheillusion.org
Rudy Avizius is a retired school district administrator and a former Director of Technology who has been following economic and political news very carefully for the last 2 decades. He has recently become active in trying to make sure that the government spends taxpayer money wisely with long term benefits to the nation.
© 2012 Copyright Rudy Avizius - All Rights Reserved
Disclaimer: The above is a matter of opinion provided for general information purposes only and is not intended as investment advice. Information and analysis above are derived from sources and utilising methods believed to be reliable, but we cannot accept responsibility for any losses you may incur as a result of this analysis. Individuals should consult with their personal financial advisors.
© 2005-2012
http://www.MarketOracle.co.uk
* * * *
* * * *
I placed the below comment in
the OpedNews.com Paul Craig Roberts article
, cut and pasted, below my comment:
I don't have a job, but am keeping myself fed. I would come up with $40 and donate to Rob's site, Alex Jones, James Corbett Report, or even the religious AM radio national network that provided me with a press pass. I used to carry a press pass as an investigative reporter for the AM network. The word "contractor" could be placed on the press pass, and some basic instructions could be given to maintain the pass of what is expected from a journalist, if Rob, or another independent news site issued press passes for a fee.





The win, would be that sites like Rob's are even more supported.





A former major

network executive

reached out to me to talk. I looked up the bios of judiciary committee legislators who seem to be bent on seeing he is sent to a mental hospital, or locked up for life, for his exposing their illicit connections to each other. [

bios dumped randomly here

]





I was kicked out of the State of Connecticut for what I was finding out. Just contacting any elected official, federal or state, can get you

profiled for arrest

, property loss, break up of family, loss of job, loss of home, and prison.




-Steven G. Erickson
-
By
Paul Craig Roberts
(about the author)
This article cross-posted from
paulcraigroberts.org
In 2010 the FBI invaded the homes of peace activists in several states and seized personal possessions in what the FBI -- the lead orchestrator of fake "terrorist plots" -- called an investigation of "activities concerning the material support of terrorism."
Subpoenas were issued to compel antiwar protestors to testify before grand juries as prosecutors set about building their case that opposing Washington's wars of aggression constitutes giving aid and comfort to terrorists. The purpose of the raids and grand jury subpoenas was to chill the anti-war movement into inaction.
Last week in one fell swoop the last two remaining critics of Washington/Tel Aviv imperialism were removed from the mainstream media. Judge Napolitano's popular program, Freedom Watch, was cancelled by Fox TV, and Pat Buchanan was fired by MSNBC. Both pundits had wide followings and were appreciated for speaking frankly.
Many suspect that the Israel Lobby used its clout with TV advertisers to silence critics of the Israeli government's efforts to lead Washington to war with Iran. Regardless, the point before us is that the voice of the mainstream media is now uniform. Americans hear one voice, one message, and the message is propaganda. Dissent is tolerated only on such issues as to whether employer-paid health benefits should pay for contraceptive devices. Constitutional rights have been replaced with rights to free condoms.
The western media demonizes those at whom Washington points a finger. The lies pour forth to justify Washington's naked aggression: the Taliban are conflated with al Qaeda, Saddam Hussein has weapons of mass destruction, Gaddafi is a terrorist and, even worse, fortified his troops with Viagra in order to commit mass rape against Libyan women.

President Obama and members of Congress, along with Tel Aviv, continue to assert that Iran is making a nuclear weapon despite public contradiction by the US Secretary of Defense Leon Panetta and the CIA's National Intelligence Estimate. According to news reports, Pentagon chief Leon Panetta told members of the House of Representatives on February 16 that "Tehran has not made a decision to proceed with developing a nuclear weapon." However, in Washington facts don't count. Only the material interests of powerful interest groups matter.
At the moment the american Ministry of Truth is splitting its time between lying about Iran and lying about Syria. Recently, there were some explosions in far away Thailand, and the explosions were blamed on Iran. Last October the FBI announced that the bureau had uncovered an Iranian plot to pay a used car salesman to hire a Mexican drug gang to kill the Saudi Ambassador to the US. The White House idiot professed to believe the unbelievable plot and declared that he had "strong evidence," but no evidence was ever released. The purpose for announcing the non-existent plot was to justify Obama's sanctions, which amount to an embargo -- an act of war -- against Iran for developing nuclear energy.
As a signatory to the non-proliferation treaty, Iran has the right to develop nuclear energy. IAEA inspectors are permanently in Iran and report no diversion of nuclear material to a weapons program.
In other words, according to the reports of the International Atomic Energy Agency, the US National Intelligence Estimate, and the current Secretary of Defense, there is no evidence that Iran has nukes or is making nukes. Yet, Obama has placed illegal sanctions on Iran and continues to threaten Iran with military attack on the basis of an accusation that is contradicted by all known evidence.
How can such a thing happen? It can happen because there is no Helen Thomas, who also was eliminated by the Israel Lobby, to question, as a member of the White House press, President Obama why he placed war-like sanctions on Iran when his own CIA and his own Secretary of Defense, along with the IAEA, report that there is no basis for the sanctions.
The idea that the US is a democracy when it most definitely does not have a free watchdog press is laughable. But the media is not laughing. It is lying. Just like the government, every time the US mainstream media opens its mouth or writes one word, it is lying. Indeed, its corporate masters pay its employees to tell lies. That is their job. Tell the truth, and you are history like Buchanan and Napolitano and Helen Thomas.
What the Ministry of Truth calls "peaceful protesters brutalized by Assad's military" are in fact rebels armed and financed by Washington. Washington has fomented a civil war. Washington claims its intention is to rescue the oppressed and abused Syrian people from Assad, just as Washington rescued the oppressed and abused Libyan people from Gaddafi. Today "liberated" Libya is a shell of its former self -- terrorized by clashing militias. Thanks to Obama, another country has been destroyed.
Reports of atrocities committed against Syrian civilians by the military could be true, but the reports come from the rebels who desire Western intervention to put them into power. Moreover, how would these civilian casualties differ from the ones inflicted on Bahraini civilians by the US-supported Bahraini government, the military of which was fortified by Saudi Arabian troops? There is no outcry in the western press about Washington's blind eye to civilian atrocities committed by its puppet states.
How do the Syrian atrocities, if they are real, differ from Washington's atrocities in Afghanistan, Iraq, Pakistan, Yemen, Libya, Somalia, Abu Ghraib, Guantanamo prison, and secret CIA prison sites? Why is the american Ministry of Truth silent about these massive, unprecedented, violations of human rights?
Remember also the reports of Serbian atrocities in Kosovo that Washington and Germany used to justify NATO and US bombing of Serbian civilians, including the Chinese consulate, dismissed as another collateral damage. Now 13 years later, a prominent German TV program has revealed that the photographs that ignited the atrocity campaign were grossly misrepresented and were not photographs of atrocities committed by Serbs, but of Albanian separatists killed in a firefight between armed Albanians and Serbians. Serbian casualties were not shown.
The problem that truth faces is that the western media continually lies. On the rare instances when the lies are corrected, it is always long after the event and, therefore, the crimes enabled by the media have been accomplished.
Washington set its puppet Arab League upon Syria in order to establish Syria's isolation among its own kind, the better to attack Syria. Assad forestalled Washington's set-up of Syria for destruction by calling a nationwide referendum on February 26 to establish a new constitution that would extend the prospect of rule beyond the Ba'athists (Assad's party).
One might think that, if Washington and its Ministry of Truth really wanted democracy in Syria, Washington would get behind this gesture of good will by the ruling party and endorse the referendum. But Washington does not want a democratic Syrian government. Washington wants a puppet state. Washington's response is that the dastardly Assad has outwitted Washington by taking steps toward Syrian democracy before Washington can obliterate Syria and install a puppet.
Here is Obama's response to Assad's move toward democracy: "It's actually quite laughable -- it makes a mockery of the Syrian revolution," White House spokesman Jay Carney told reporters aboard Air Force One.
Obama, the neoconservatives, and Tel Aviv are really pissed. If Washington and Tel Aviv can figure out how to get around Russia and China and overthrow Assad, Washington and Tel Aviv will put Assad on trial as a war criminal for proposing a democratic referendum.
Assad was an eye doctor in England until his father died, and he was called back to head the troubled government. Washington and Tel Aviv have demonized Assad for refusing to be their puppet. Another sore point is the Russian naval base at Tartus. Washington is desperate to evict the Russians from their only Mediterranean base in order to make the Mediterranean an american lake. Washington, inculcated with neocon visions of world empire, wants its own mare nostrum.
If the Soviet Union were still extant, Washington's designs on Tartus would be suicidal. However, Russia is politically and militarily weaker than the Soviet Union. Washington has infiltrated Russia with NGOs that work against Russia's interests and will disrupt the upcoming elections. Moreover, Washington-funded "color revolutions" have turned former constituent parts of the Soviet Union into Washington's puppet states. Shorn of communist ideology, Washington does not expect Russia to push the nuclear button. Thus, Russia is there for the taking.
China is a more difficult problem. Washington's plan is to cut China off from independent sources of energy. China's oil investment in eastern Libya is the reason Gaddafi was overthrown, and oil is one of the main reasons that Washington has targeted Iran. China has large oil investments in Iran and gets 20% of its oil from Iran. Closing down Iran, or converting it into Washington's puppet state, closes down 20% of the Chinese economy.
Russia and China are slow learners. However, when Washington and its NATO puppets abused the "no-fly" UN resolution concerning Libya and violated the UN resolution by turning it into armed military aggression against Libya's armed forces, which had every right to put down a CIA sponsored rebellion, Russia and China finally got the message that Washington could not be trusted.
This time Russia and China did not fall into Washington's trap. They vetoed the UN Security Council's set-up of Syria for military attack. Now Washington and Tel Aviv (it is not always clear which is the puppet and which is the puppet master) have to decide whether to proceed in the face of Russian and Chinese opposition.
The risks for Washington have multiplied. If Washington proceeds, the information that is conveyed to Russia and China is that they are next in line after Iran. Therefore, Russia and China, both being well-armed with nuclear weapons, are likely to put their foot down more firmly at the line drawn over Iran. If the crazed warmongers in Washington and Tel Aviv, with veins running strong with hubris and arrogance, again override Russian and Chinese opposition, the risk of a dangerous confrontation rises.
Why isn't the american media raising questions about these risks? Is it worth blowing up the world in order to stop Iran from having a nuclear energy program or even a nuclear weapon? Does Washington think China is unaware that Washington is taking aim at its energy supply? Does Washington think Russia is unaware that it is being encircled by hostile military bases?
Whose interests are being served by Washington's endless and multi-trillion dollar wars? Certainly not the interests of the 50 million americans with no access to health care, nor the 1,500,000 american children who are homeless, living in cars, rundown motel rooms, tent cities, and the storm sewers under Las Vegas, while huge amounts of public funds are used to bail out banks and squandered in wars of hegemony.
The US has no independent print and TV media. It has presstitutes who are paid for the lies that they tell. The US government in its pursuit of its immoral aims has attained the status of the most corrupt government in human history. Yet Obama speaks as if Washington is the font of human morality.
The US government does not represent Americans. It represents a few special interests and a foreign power. US citizens simply don't count, and certainly Afghans, Iraqis, Libyans, Somalians, Yemenis, and Pakistanis don't count. Washington regards truth, justice, and mercy as laughable values. Money, power, hegemony are all that count for Washington, the city upon the hill, the light unto nations, the example for the world.
* * * *
* * * *
I cut and pasted the below as I found it on the
Kenny's Sideshow blog
:
* * * *
If you would like to help support our ability to show up and produce our own video and post it here, and elsewhere, [
click here
] and scroll to bottom of post.
-stevengerickson AT Yahoo Dot Com
-